Customers in Other Countries Please Click Here to Order:
http://www.123top.com/products/27067/1700mm_70_quot_roll_to_roll large_format_heat_transfer_machine_1720p_electric_warming_machine_.html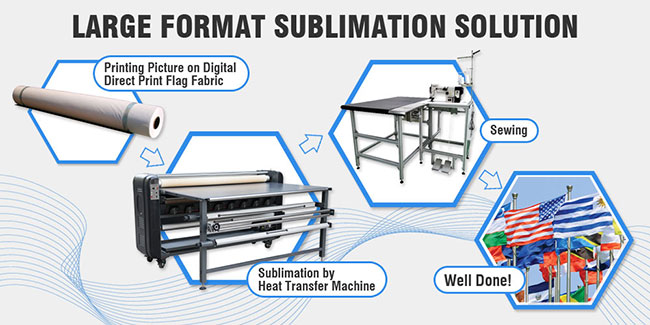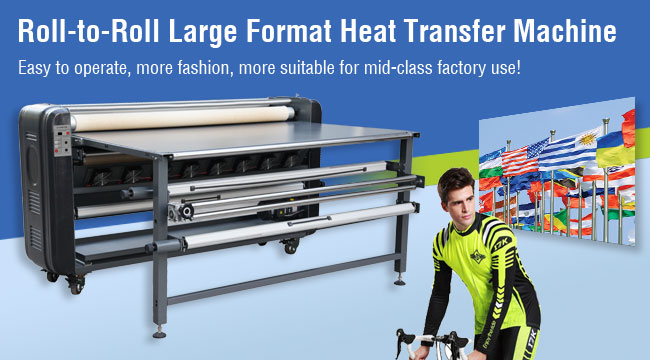 1700mm 67" Roll-to-Roll Large Format Heat Transfer Machine for Making Samples (Oil-warming Machine)

Description:
1700mm 67" Roll-to-Roll Large Format Heat Transfer Machine for Making Samples (Oil-warming Machine) is designed for roll to roll sublimation & heat transfer use, main application for Textiles, Furnishing, Fashion, Sportswear, Curtain, etc. Compared to other models, this one is more fashion, more suitable for mid-class factory use.

Features:
Constant temperature
1 infrared heating element
Easy feeding table
Easy access design for felt entry and release
3 x unwind + 3 x rewind
Drawer type piece finishing collection
Small packing to save shipping cost
Manual Felt-alignment Adjustment, Manual Felt- in/off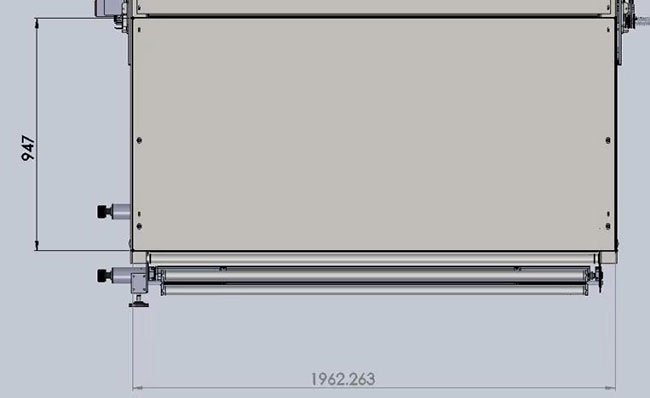 Specification:
Specification
Model
HTM-FLRTR-1720P-T2B-US
Heating Type
Oil
Drum Diameter
200mm
Variable Working Speed
0 - 2.3m / min
Recommended Working Temp.
190-230℃
Alarm Temp.
250℃
Power Consumption
8.5Kw
Power Requirement
230V,50/60Hz,1 phase
Machine Size
2360mm x 750mm x 1265mm
Table Top Size
947mm x 1962mm
Shipping Dimensions
2500mm x 865mm x 1530mm
Weight (NW/GW)
730/830kg

Front View: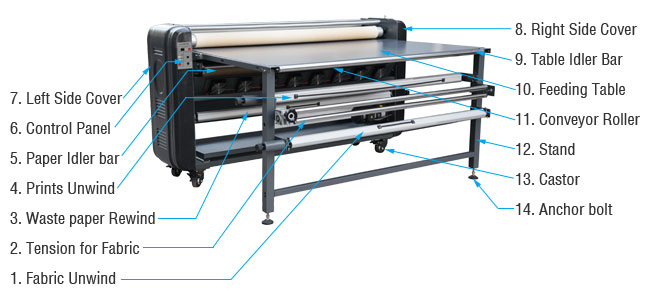 Rear View:



Control Panel: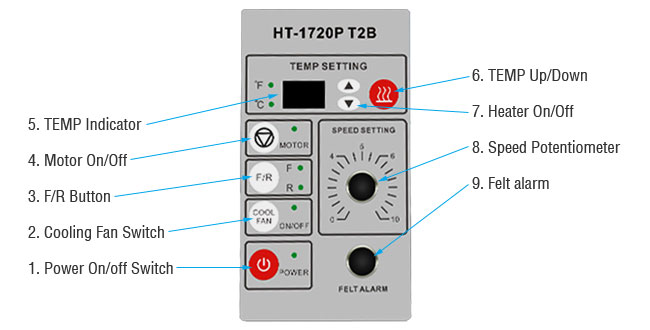 Working Principle: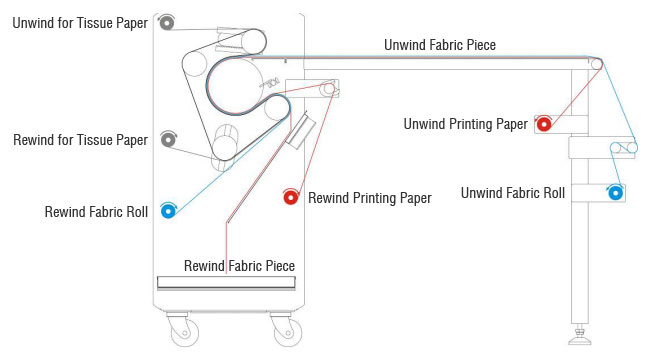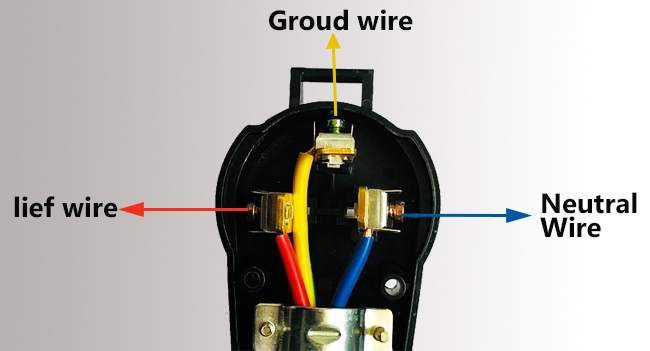 Application:
1.Flag and Banners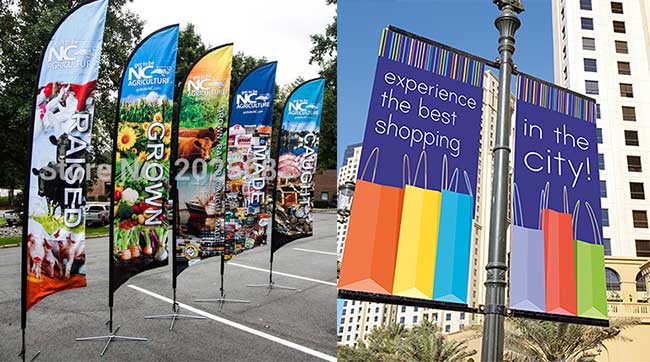 2.T-shirts, Dresses and Sportwares



3.Home Textiles



4.Table Cloth & Display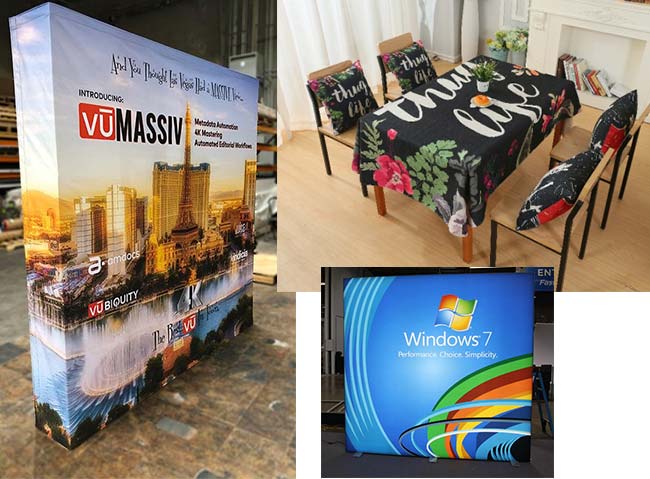 5.Yoga Mat



6.Floor Mat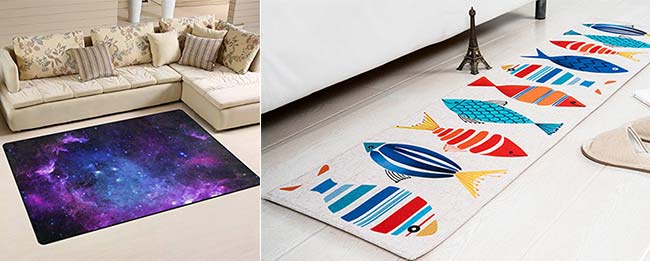 7.Mouse Pads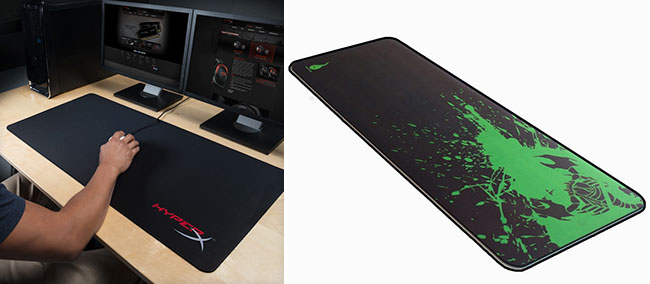 Unpacking: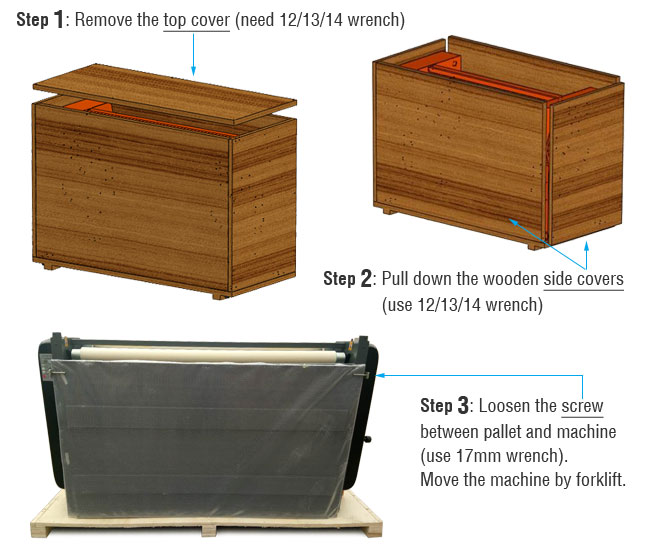 Note: This is a schematic diagram. The quantity of bolts is based on the packing dimension
Caution: When moving the machine by forklift, must put the bottom frame of the machine on the forklift and people should protect the machine on both side. Be careful during transportation to prevent damage from falling off.