Installation of Allure Fabric Tension Banner Stands:

Easy 4 Steps to Custom Made Your Trade Show Displays:



Artwork Guidance & Requirement
Design Template


Please exactly follow our artwork requirement in "PDF"tag. Especially all the fonts in the file need to be changed to outlines.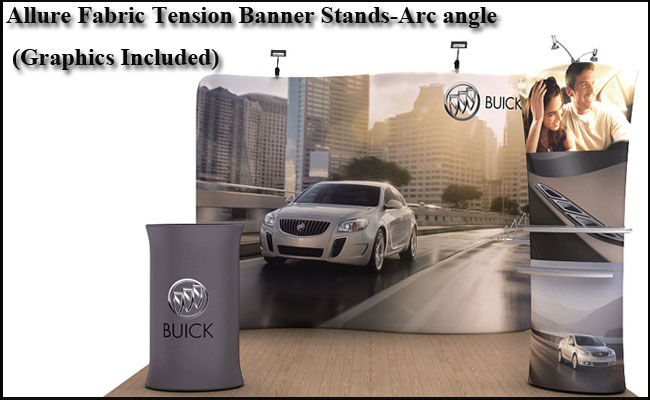 Description:
Allure is attractive. Allure is the most unique fabric display stand on the market and is sure to make people stop and take notice. Allure requires no tools—simply connect the graphic to the frame. In fact, it's so easy that one-person can set-up the entire display in less than 2 minutes without tools.
This stand is a great addition to any trade show presentation. The custom signage goes through a dye-sublimation printing process on high stretch fabric. The resolution is 720 DPI, which results in a brightly colored and detailed exhibit. The stretchy material eliminates wrinkles when pulled taut. This stand is constructed from `an` aluminum tube frame that sets up with a snap of a button.Will be better in combination with the fabric display wall.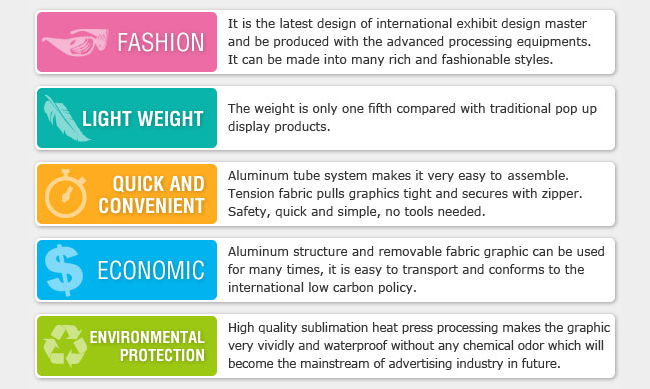 • Including customized graphic printing
• Very simple to transport,can combination with LCD holder,sign holder
• Tubular framing snaps together in minutes. No additional hardware needed
• Full dye-sub fabric graphic
• The shelves will give you more space to display products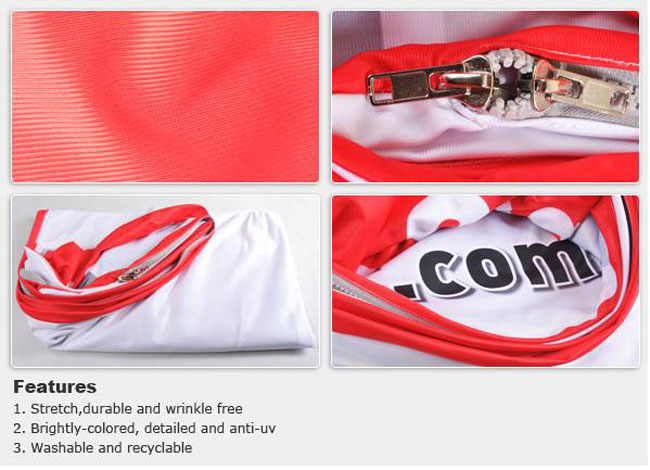 Picture installation steps: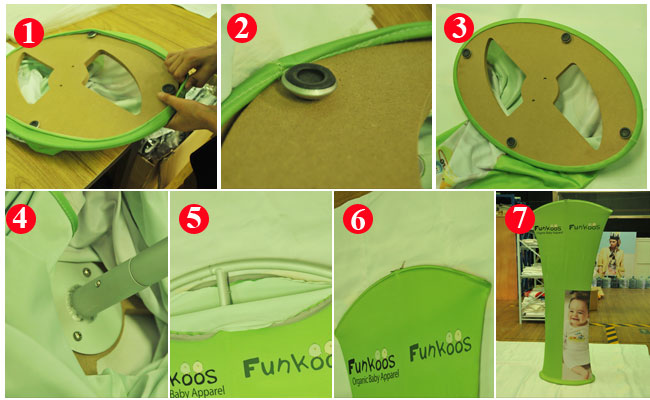 Rack installation steps: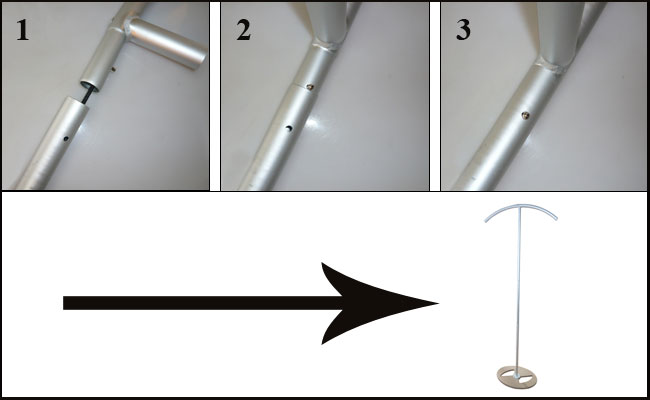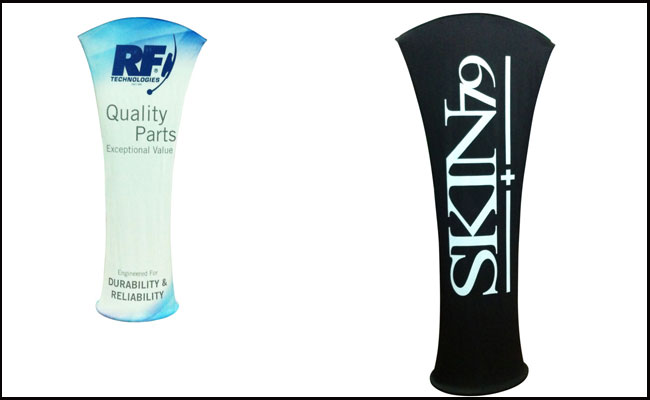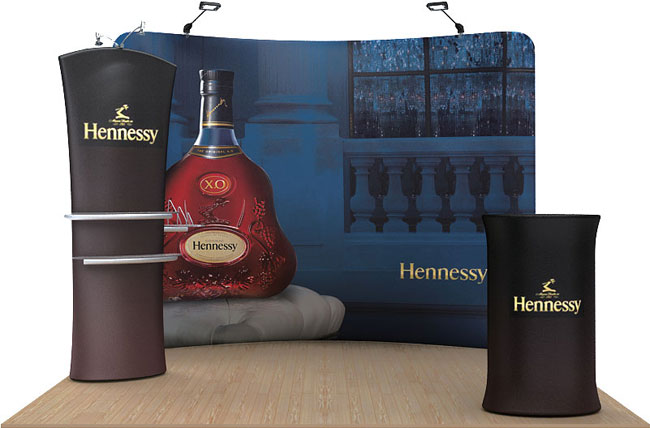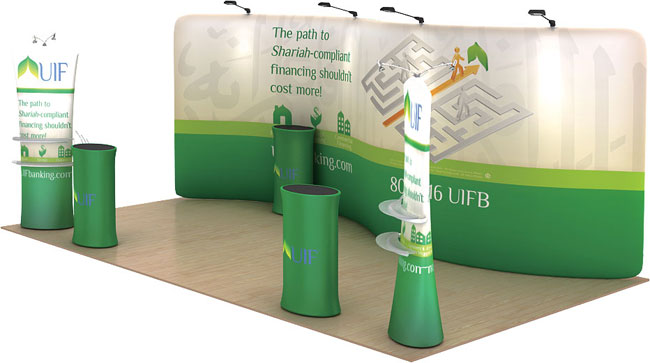 Includes:
• Perfect Fit Collapsible Aluminum Angled Top Frame
• Wooden Base
• Double Sided High Resolution Zippered Tension Fabric Graphic
(can print different graphics on each side)
• Travel bag




B2B Service:
Dear Business Customers:
Sign-in-China is the world's NO.1 online wholesale supplier for advertising & signage products. Diversified products meet your different purchase demands, We offer free samples or brochures to make your business boom, our high quality professional B2B service team are waiting for you:

● Printers ● Agencies ● Signage ● Displays ● Marketeers

If you would like to expand your business with quality portable display solutions, please contact us directly.
You can also click here to learn more.
Sincerely,
Sign-in-China.com