Graphic Size:
Front:: 45.23" x 35.8"
Back: 45.23" x 35.8"
Right: 13.73" x 35.8"
Left: 13.73" x 35.8"
Table Size: 47.24" x 37.8" x 15.74"
GW: 37.51LBS
Packing Size: 52" x 17.32" x 8.27"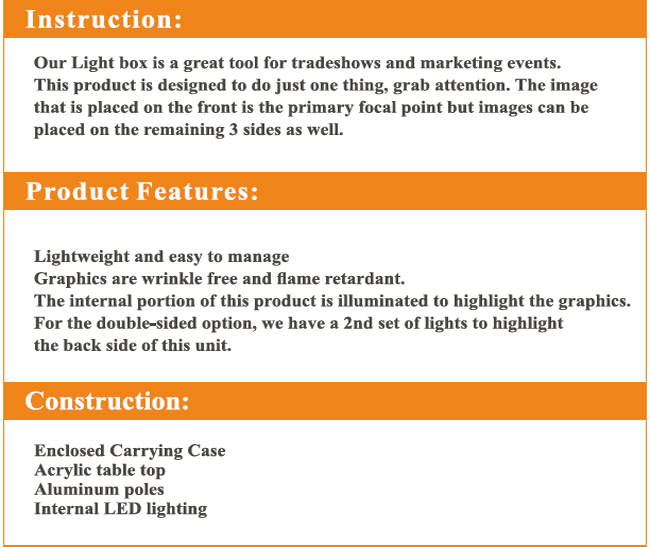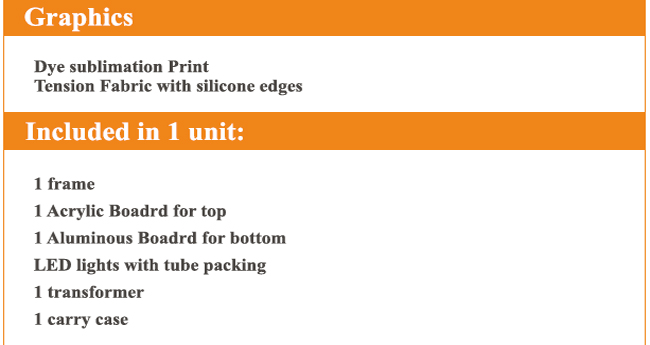 Process: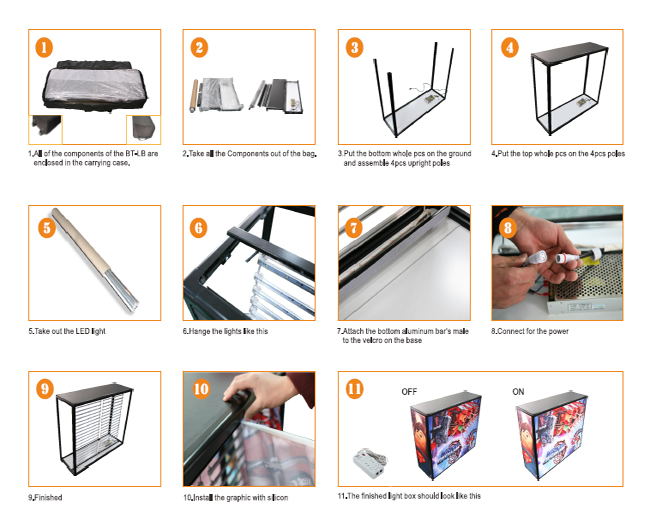 B2B Service:
Dear Business Customers:
Sign-in-China is the world's NO.1 online wholesale supplier for advertising & signage products. Diversified products meet your different purchase demands, We offer free samples or brochures to make your business boom, our high quality professional B2B service team are waiting for you:
● Printers ● Agencies ● Signage ● Displays ● Marketeers
If you would like to expand your business with quality portable display solutions, please contact us directly.

You can also click here to learn more.
Sincerely,
Sign-in-China.com